I know it's been a long time since I have posted anything but when Kyle left last winter for Aiken and took Jack instead of me. Then he tells me, as he's leading Jack out of the barn, that it could of been me if I hadn't been so stupid and hurt myself. Well that really ticked off! Then things got really busy around here and I just never got back to
'blogging'
.
Just a quick recap. I've been a good girl and haven't gotten into any more trouble so I got to compete a little last year and finished up the season by going Training level at teh KY Horse Park ... boy what a place!! I even beating Jack until the show jumping when I didn't quite allow enough room for the bigger fences and knocked 2 down. Kyle was still really happy with me and told me not to worry that 'I'll figure it out'!
Anyway this year I got to go down to Aiken with Kyle and Jack and a big gray Irish fellow named O'Reilly. It was a long drive and we got there after dark. Imagine my surprise when I woke up the next morning and there was an event going on at the farm and the show jumping was right outside my door!! The name of the farm is
Full Gallop
and that's what I felt like doing ... run around at a full gallop. Kyle could sense our excitement so he only tried to hand walk us and ride us after things quieted down.before riding us.
Jackie went with us for the trip down and Kyle decided that I would be the safest for her to ride. So O'Reilly and I went out to be ridden and stretch our legs a little. Well we had been in the trailer for 11 hours the day before and basically in our stalls all day so when my feet hit that nice sandy footing I was a bit '
happy'
and expressed myself with a few squeals and doing the best to contain my enthusiasm. I guess I didn't do a very job because Jackie got off and told Kyle he could ride me. So when Kyle was done with O'Reilly he got on me and let me REALLY stretch my legs and he was OK with some of my '
happy'
bucks!
Meanwhile Jack was watching all of this and he was pawing and screaming like a little baby the whole time. Unlike me he didn't even try to contain his enthusiasm and he put on quite a display of bucking that would impress the best of rodeo riders! Finally we got turned out and we ran and bucked and played to our hearts content and I got to officially meet O'Reilly. I'm still not sure if I like him or not ...
So things were going pretty well for the first few days and then the ICE STORM hit!!! What the heck, we came ALL the way down here for this??!! It was so nasty we had to stay in our stalls for TWO days and then only hand walked a little before it finally got better. Then, on our second night back out I felt the ground shake! I turned to see what O'Reilly was doing ... he's kind of a but guy, but it wasn't him it was something called an EARTHQUAKE!!! Geesh what is going on here??? I seriously wanted to go home!! But then the ice melted, the ground didn't shake anymore and things were getting better. Besides that I hear that its' still cold and snowing at home and the farm pretty much looks like the picture in the home page of the
blog
so I guess I'll stick around here for awhile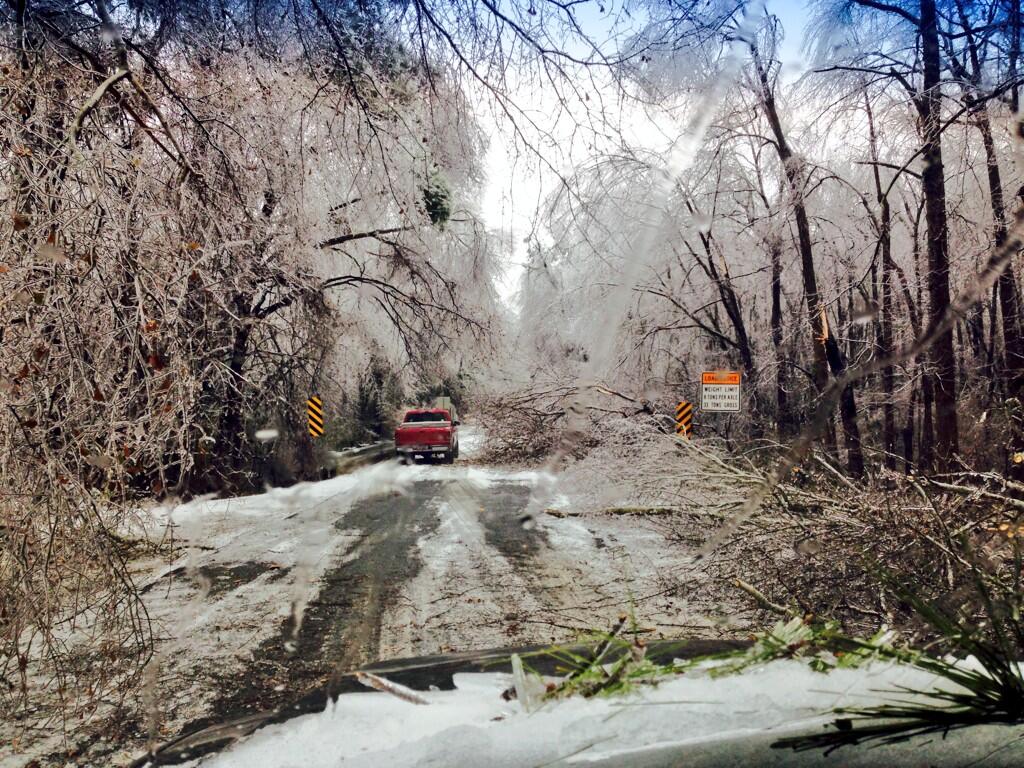 I got to hack around the farm the other day and saw all the great cross country jumps; I can't wait to give some of those a try. I heard rumor that I may be competing here soon; I can't wait.
That's it for now.
Jill
Jack here. I guess Jill has pretty much filled you in on everything. I had a lot of fun eventing last year and I'm really becoming pretty good at it if I must say so myself thanks to Kyle's help. I still get a little nervous and worried sometime, and Jill I was not acting like a baby!! Kyle has been really happy with me except for the time on a hack this fall when he said left and I said right & Kyle hit a tree, but we don't talk about that. Other than that things have been good and he has told me that if I keep progressing I will be able to do the green numbers soon. I'm not sure what that meant but he seemed pretty excited about it.
I got to do a jumping school yesterday with some guy named Stephen Bradley. I'm not sure who he is but he seems pretty important ... so between jumping for the first time in awhile and wanting to impress Stephen; I strutted my 'stuff'. Stephen even laughed that I didn't need to do my fancy trot for one particular exercise. It was a lot of fun and Kyle seemed to be real happy with me ;) I hope to do some cross country jumping soon!
That's it for now.
Jack